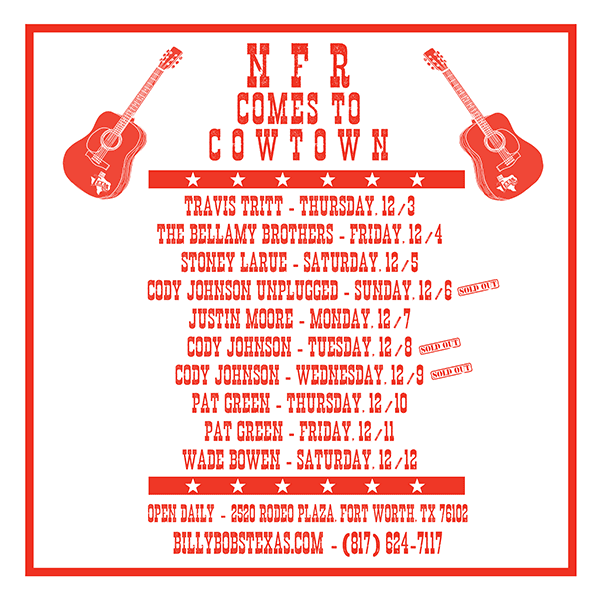 Billy Bob's Texas will have plenty of live entertainment during the Wrangler National Finals Rodeo (NFR) that will include country music legend & Grand Ole Opry member Travis Tritt (Dec. 3) followed up by The Bellamy Brothers (Dec. 4), Stoney LaRue (Dec. 5), Cody Johnson with The Rockin' CJB Unplugged (Dec. 6) and Justin Moore (Dec. 7).
Located in the heart of the Fort Worth Stockyards National Historic District, Billy Bob's Texas first opened in 1981. Since then more than 17 million visitors have enjoyed live entertainment each month at the place where entertainment takes on a whole new persona. As rising stars and music legends grace the stages of the iconic honkytonk, it is evident that there is no place in the world like Billy Bob's Texas.
As a fan of country music, this is a goal to get to Billy Bob's Texas. I hear it's quite the adventure to take in and not to be missed. Happy NFR fans, you are in for a treat with this music lineup.